Trip Over to Rome – Italy
The Eternal City
The Eternal City founded by Romulus, after he murdered his twin brother when they couldn't agree on the location – this also solved the problem of what to call it….
Steeped in history, it is a living museum, during the course of each day in Rome you are walking through thousands of years of architecture, and looking at thousands of years of art works. Modern day Romans are friendly and relaxed, and oh so fashionable. Central Rome is a very easy walking city with most of the must sees all within a very small area, but there are many longer walks to be had and a very good bus and train system to get you quickly and easily to other areas. The small electric buses that fit easily in the very narrow Roman streets are great for sight seeing too, they go past most of the monuments. Catching one to where it is going then walking back is a great way to immerse yourself in Rome.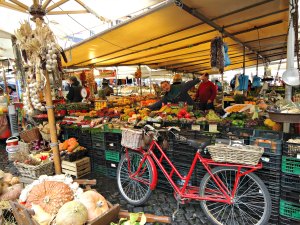 Trip Over to Rome
Campo dei Fiori
Fortunately our apartment in Rome was a short walk to Campo dei Fiori (meaning field of flowers), so this wasn't out of our way, we got to know the stall holders and bought lovely Italian wines, or a bit of Limoncello, to have on the terrace while we watched Rome go about the business of being Roman. Read more……………..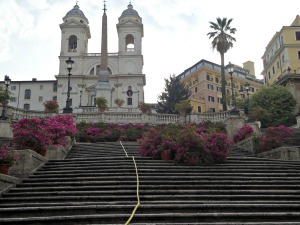 Trip Over to Rome
Spanish Steps in Rome
The Spanish Steps, or as they are known in Italian – Scalinata di Trinità dei Monti, are more than just Rome's meeting point, they were built in 1725 to access the Trinità dei Monti Church that sits majestically perched at the top, as it has done since 1585, desperately in need of stairs to access it for nearly 150 years. "Meet me at the Spanish Steps"……Read more……………..
Book a Tour on your Trip Over to Rome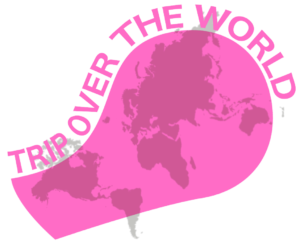 Join my email list below and get exclusive updates & news straight to your inbox. I will never give away, trade or sell your email address. You can unsubscribe at any time.